Conference Committees
COMMITTEES:
Organizing Committee: (alphabetical order)
Koutras Nikos - Head of Organizing Committee
Anastasiou Nikos
Konsta Rania
Mavrona Maria
Mourouzi Agathi
Siameti Gianna
Tzali Katerina
Vrachioti-Botti Marianna
Program Committee: (alphabetical order)
Alivizatos Nikolaos, Professor, University of Athens
Asonitis Spiridon, Professor, Ionian University
Alexandropoulou-Aigiptiadou Jenny, Associate Professor, University of Macedonia
Banou Christina, Assistant Professor, Ionian University
Bokos George, Professor, Ionian University
Bottis Maria, Assistant Professor, Ionian University
Capurro Rafael, Professor, Stuttgart University
Chryssikopoulos Vassileios, Professor, Ionian University
Floridi Luciano, Professor, Oxford University/University of Hertfordshire
Giannakoulopoulos Andreas, Lecturer, Ionian University
Gritzalis Dimitris, Professor, Athens University of Economics and Business
Grodzinsky Frances, Professor, Sacred Heart University
Hatzimihail Nikitas, Assistant Professor, University of Cyprus
Himma Kenneth Einar, Professor, Seattle Pacific University
Iglezakis Ioannis, Assistant Professor, Aristotle University
Intzessiloglou Nikolaos, Professor, Aristotle University
Kallimopoulos George, Professor, University of Athens
Kallinikou Dionysia, Professor, University of Athens
Kanellopoulos Nikos, Professor, Chairman, Department of Audiovisual Arts, Ionian Univeristy
Karachalios Konstantinos, Scenarios Analyst, European Patent Office
Karakostas Ioannis, Professor, University of Athens
Kavathatzopoulos Iordanis, University of Uppsala
Kotsiris Lambros, Professor emeritus, Aristotle University
Koutsouradis Achilleas, Professor, Aristotle University
Kostagiolas Petros, Lecturer, Ionian University
Magkos Emanouil, Assistant Professor, Ionian University
Mitrou Lilian, Assistant Professor, University of Aegean
Pagallo Ugo, Professor, University of Torino
Papavlassopoulos Sozon, Assistant Professor (elect), Ionian University
Poulos Marios, Tenured Assistant Professor, Ionian University
Rethimiotaki Helen, Lecturer, University of Athens
Sali Tesi, Rector, Professor, Ionian University
Tavani Herman, Professor, Rivier College
Tsaoussi Aspasia, Lecturer, Aristotle Univeristy of Thessaloniki
Williams John Robert, Aberystwyth University, UK
Latest updates
Updated: 10/09/2012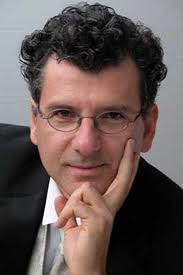 A Piano Recital for the 5th ICIL 2012
"The teachings of Victor Karpovich or how to approach Clara"
Presenting works by Fineberg, Brahms, Schumann
by Lambis Vassiliadis

Saturday 30 June, 2012
21.00, Ionian Academy

ICIL 2012 participants may enter the recital free. Because the recital is organized for charity, for the benefit and support of disadvantaged students, we recommend an entirely voluntary contribution of 10 euros.

Lambis Vassiliadis is one of the most distinguished pianists of the younger generation.
He has travelled and played all over the world and has received the most positive reviews.
Vassiliadis is an Associate Professor of the Ionian University, Musical Studies Department.
For more information, see www.lambis.vassiliadis.org.

A distinguished Greek pianist of the younger generation, Mr. Lambis Vassiliadis represents an impressive style of explosive pianism and artistic sensibility.
Privileged to study near to pianists like Yalta Menouhin, Victor Merzhanov, Jerome Rose and James Tocco, he managed to obtain five academic titles from Universities and Music Academies around the world (Greece- Germany- England- USA)-all with distinctions and honors. He also holds a degree in Philosophy by the Aristotle University of Thessaloniki, Greece.
Mr. Vassiliadis has worked for the University of Cincinnati, in the United States, as assistant professor at the studio of James Tocco; he has been Juror of the OMTA (Ohio Music Teachers Association) competition, of the International Music Competition of Thessaloniki, Juror of the Dorothy Price Awards Competition - Mannes College of Music, New York, of the Yamaha Competition Athens and of the Emil Gilels Competiton in Odessa, Ukraine.

Mr. Vassiliadis won 11 awards in international and national piano competitions and managed to attract the attention of the international press as a recording artist, (since 1993 by Koch-Discover International) for his pianistical skill and serious musical thinking. In April 1997, his CD with works by Bartok, Scriabin, Poulenc Szymanowski is rated with four stars by BBC Music Magazine and in September 1997, and his Schumann -Brahms recording is praised by Charles Timbrell in Fanfare Music Magazine. Recently the "Listener Magazine" reviewed enthusiastically Mr. Vassiliadis recordings confirming the "emergence of a major virtuoso performer" (P. Meanor, winter edition 1999). The first world wide recording of the Piano Sonatas by Allen Sapp was commented by the American Record Guide as one of the best recordings of 2001. Finally the Gramophone Magazine, includes Vassiliadis recording of the Brahms – Paganini Variations among the "selected discography of the 20th century" ( B. Morrison, March 2003).
Other CD's (by Aardvark Media) include a Chopin Album, a Tchaikovsky Album, orchestra repertoire with the Chamber Music Orchestra of Tuebingen ( Germany) and the Fairbanks Symphony ( USA) , an all Liszt-Mozart transcriptions and two recordings with works of Mendellsohn, Brahms and Schumann with the Ionian Piano Quartet (Amicme Classical).

Mr. Vassiliadis appeared in solo concerts, radio and television broadcasts in Greece, as well as in many other countries (Germany, USA, South Africa, Italy, England, France); he also appeared with orchestras (Kammerphilarmonie Prague, National Symphony Prague, Bangok Symphony, State Orchestra of Thessaloniki, Orchestra of Colours, Athens, etc.) with a variety of repertoire including works like the 2nd Tchaikovsky concerto or Liszt's Malediction.

Mr. Vassiliadis has received a position as the director of the Synchrono Conservatory in 1998, where he was teaching piano for the late four years. He has also been active as the artistic director of the «Vertiskos» Summer Courses and the Coordinator of the Piano Studies in the Conservatory of East Macedonia in Kavala-Greece.
Since November 2002, he is appointed Assistant Professor for Piano in the Ionian University, Department of Music, in Corfu, Greece. In year 2005 was appointed Representative of the International Relationships of the Department. He holds the Artistic Coordination of the International Summer Academy and Festival of Corfu, as well as the coordination of the International Music Days in Brache ( Schleswig Holstein, Germany) and the "Deutsch- Griechisch Musik Tage" in Solingen, Germany.
Lambis can be contacted at lambisv@yahoo.com.