Libraries' Intellectual Capital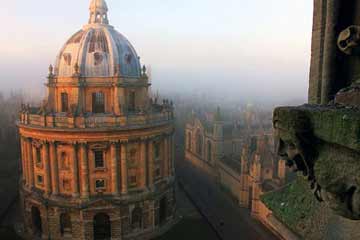 Libraries and Intellectual Capital Chair
: Petros Kostagiolas
Call for papers-Special ICIL session
Visualizing library and information services assets: from intellectual property to intellectual capital
Session Rationale
Economies and societies bring intellectual capital assets at the centre of changes mainly arising from innovative information, communication technologies and the internet. Indeed, intellectual capital has become the buzzword of a knowledge based economy and is the ultimate source of competitive advantage for organizations and enterprises. The paradox is that in many cases intellectual capital resources that seem to be essential for the knowledge economy are often treated as the "Cinderella" of resources, holding an unclear role. Although libraries have changed sharply over the past decades, it is now time for library professionals to face "intellectual capital management" systematically and consciously.
Intellectual capital resources should be managed so as to be identified and categorized, their quality and quantity should be measured throughout their entire lifecycle and they should be financially valuated. The stakes are high for librarians and information scientists, who need to prove their value within harsh economic circumstances, faced by most societies around the world. Intellectual capital-based library management is gradually becoming a crucial issue fostering innovation that genuinely improves library operations, services and relations. On the other hand, guidance is required as regards the utilization of library intellectual capital resources understanding its relations and patterns etc. In this context, a systematic approach to studying library intellectual capital is definitely required. The development of intellectual capital resources should be viewed as a key aspect of every library's strategy.
This session aims to a number of important and interrelated issues as regards library and information services intellectual capital management:
The significance of intellectual capital within the dynamics of the knowledge economy.
A historical perspective on intellectual capital utilization in libraries and information services.
Metrics and measurement methods methodologically linking the availability of intangibles in terms of their quality and quantity with the library's ability to reach long term aims.
Financial valuation and reporting methods for library intellectual resources.
Methods and techniques for assessing life characteristics and conducting parametric or nonparametric life analysis modelling for intellectual capital resources in libraries.
Please Contact:
Dr. P.A. Kostagiolas
Lecturer – Ionian University
Dep. of Archive and Library Science
Tel. +30 26621087402 & + 30 6944456336
Email:
pkostagiolas@ionio.gr
---

Show/Hide all Speakers
---

Alhazidou Elpida
[University of Athens - Greece]
---

Banou Christina
[Ionian University - Greece]
---

Bottis Maria
[Ionian University - Greece]
---

Bou-Saba Roni
[University of Athens - Greece]
---

Broady-Preston Judith
[Aberystwyth University - United Kingdom]
---

Davis Jonathan
[Chandos Publishing - United Kingdom]
---

Filos John
[Panteion University of Athens - Greece]
---

Kalemis Konstantinos
[National Centre for Public Administration & Local Government - Greece]
---

Kostagiolas Petros A.
[Ionian University - Greece]
---

Law Derek
[University of Strathclyde - United Kingdom]
---

Phillips Angus
[Oxford Brookes University, Oxford International Centre for Publishing Studies - United Kingdom]
---

Show/Hide all Speakers
Latest updates
Updated: 10/09/2012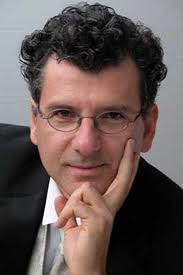 A Piano Recital for the 5th ICIL 2012
"The teachings of Victor Karpovich or how to approach Clara"
Presenting works by Fineberg, Brahms, Schumann
by Lambis Vassiliadis

Saturday 30 June, 2012
21.00, Ionian Academy

ICIL 2012 participants may enter the recital free. Because the recital is organized for charity, for the benefit and support of disadvantaged students, we recommend an entirely voluntary contribution of 10 euros.

Lambis Vassiliadis is one of the most distinguished pianists of the younger generation.
He has travelled and played all over the world and has received the most positive reviews.
Vassiliadis is an Associate Professor of the Ionian University, Musical Studies Department.
For more information, see www.lambis.vassiliadis.org.

A distinguished Greek pianist of the younger generation, Mr. Lambis Vassiliadis represents an impressive style of explosive pianism and artistic sensibility.
Privileged to study near to pianists like Yalta Menouhin, Victor Merzhanov, Jerome Rose and James Tocco, he managed to obtain five academic titles from Universities and Music Academies around the world (Greece- Germany- England- USA)-all with distinctions and honors. He also holds a degree in Philosophy by the Aristotle University of Thessaloniki, Greece.
Mr. Vassiliadis has worked for the University of Cincinnati, in the United States, as assistant professor at the studio of James Tocco; he has been Juror of the OMTA (Ohio Music Teachers Association) competition, of the International Music Competition of Thessaloniki, Juror of the Dorothy Price Awards Competition - Mannes College of Music, New York, of the Yamaha Competition Athens and of the Emil Gilels Competiton in Odessa, Ukraine.

Mr. Vassiliadis won 11 awards in international and national piano competitions and managed to attract the attention of the international press as a recording artist, (since 1993 by Koch-Discover International) for his pianistical skill and serious musical thinking. In April 1997, his CD with works by Bartok, Scriabin, Poulenc Szymanowski is rated with four stars by BBC Music Magazine and in September 1997, and his Schumann -Brahms recording is praised by Charles Timbrell in Fanfare Music Magazine. Recently the "Listener Magazine" reviewed enthusiastically Mr. Vassiliadis recordings confirming the "emergence of a major virtuoso performer" (P. Meanor, winter edition 1999). The first world wide recording of the Piano Sonatas by Allen Sapp was commented by the American Record Guide as one of the best recordings of 2001. Finally the Gramophone Magazine, includes Vassiliadis recording of the Brahms – Paganini Variations among the "selected discography of the 20th century" ( B. Morrison, March 2003).
Other CD's (by Aardvark Media) include a Chopin Album, a Tchaikovsky Album, orchestra repertoire with the Chamber Music Orchestra of Tuebingen ( Germany) and the Fairbanks Symphony ( USA) , an all Liszt-Mozart transcriptions and two recordings with works of Mendellsohn, Brahms and Schumann with the Ionian Piano Quartet (Amicme Classical).

Mr. Vassiliadis appeared in solo concerts, radio and television broadcasts in Greece, as well as in many other countries (Germany, USA, South Africa, Italy, England, France); he also appeared with orchestras (Kammerphilarmonie Prague, National Symphony Prague, Bangok Symphony, State Orchestra of Thessaloniki, Orchestra of Colours, Athens, etc.) with a variety of repertoire including works like the 2nd Tchaikovsky concerto or Liszt's Malediction.

Mr. Vassiliadis has received a position as the director of the Synchrono Conservatory in 1998, where he was teaching piano for the late four years. He has also been active as the artistic director of the «Vertiskos» Summer Courses and the Coordinator of the Piano Studies in the Conservatory of East Macedonia in Kavala-Greece.
Since November 2002, he is appointed Assistant Professor for Piano in the Ionian University, Department of Music, in Corfu, Greece. In year 2005 was appointed Representative of the International Relationships of the Department. He holds the Artistic Coordination of the International Summer Academy and Festival of Corfu, as well as the coordination of the International Music Days in Brache ( Schleswig Holstein, Germany) and the "Deutsch- Griechisch Musik Tage" in Solingen, Germany.
Lambis can be contacted at lambisv@yahoo.com.